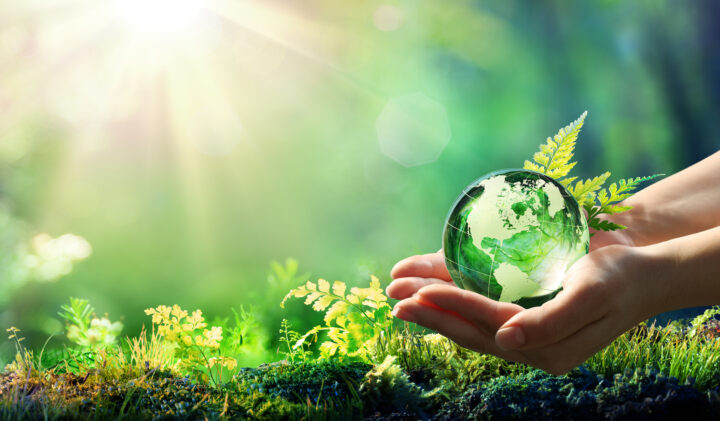 Climate change and the environment are topics that continue to gain a lot of awareness, and rightly so. In the catering industry, where events may involve hundreds or even thousands of attendees, it's particularly important to pay attention to environmental impact. Terms like 'environmentally-friendly' and 'green' get thrown around a lot, but what do they really mean when it comes to choosing a caterer?
• GRA certification. The Green Restaurant Association certification is the national standard for environmental responsibility in the restaurant and catering industries. Certified businesses are evaluated in a number of categories including recycling, water efficiency, sustainable food, and pollution reduction. If you're looking for a green caterer, checking for GRA certification is a good place to start. Windows Catering is proud to be recognized by the GRA as a Certified Green Restaurant®.
• Plastic reduction and recycling. Every effort should be made to reduce waste and recycle wherever possible, including recycling kitchen oils and food by-products, and single stream recycling of glass, plastic, and paper. Plastic waste is a major environmental hazard, and green caterers make concerted efforts to reduce plastic usage. This includes participating in campaigns like The Last Straw, with the eventual aim to eliminate most single-use plastics from business operations as well as catering events.
• Composting. Composting is a significant component of waste reduction, so for caterers it's important to commit to pre-consumer waste composting, as well as using disposable products that are both biodegradable and compostable.
• Green workplace operations. Catering is a business like any other, so there are standard considerations like reducing and recycling office waste, keeping paper usage to a minimum, using environmentally-friendly cleaning products, and choosing high-efficiency light bulbs.
• Environmentally-friendly buildings. There are many ways to ensure that a catering company's business premises is as green as it can be. Structural considerations include sustainable building materials, solar power, harnessing rain water, and constructing a green roof. There should also be systems in place for monitoring and control of building emissions, chemical and pollution reduction, energy efficiency of appliances (Energy Star ratings), and water efficiency (including low-flow water valves on sinks).
If you're hosting or organizing an event, it's important to be aware of the effect it will have on the environment, and to choose services and vendors who can support you in keeping your event as green as possible. Every environmentally-conscious step you take makes a positive impact, and can help create a brighter future for the planet.